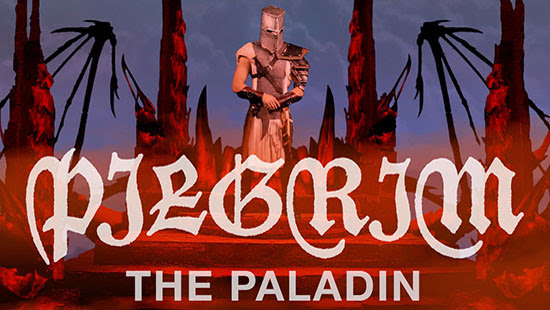 Pilgrim
continues to make waves from their home state of
Rhode Island since releasing the epic 2014 release,
II: Void Worship
. Just recently,
the band issued a brand new music video directed by Jon Schnepp for the song, "The Paladin"
through
Metal Injection
, and according to
Pilgrim
singer/guitarist, Jon
"The Wizard" Rossi, it turned out to be more of a marathon than a
sprint to put together.
"We feel so lucky to have gotten to work with Jon Schnepp. He was amazing and fun to work with. We have always been huge Metalocalypse fans so it was a dream come true to add that show's style and art to our music. It truly is an honor. We shot the video about a year and a half ago, and since then we've been waiting eagerly and impatiently to see its release. We are more than happy with the end results and, quite frankly, pretty shocked – it's really far out."
Director Jon Schnepp is definitely no slouch in terms of
experience. His list of past projects includes Metalocalypse, Upright Citizens
Brigade and The Venture Brothers, as well as music video work with bands such
as Exodus and Dethklok.
Pilgrim
's music video for "Paladin" is now streaming below!
II: Void Worship
has garnered incredibly high praise for
Pilgrim thanks to its epic fantasy inspired lyrics and uncompromising heavy doom
riffs. While the band draws upon many traditional metal and doom influences,
there is also plenty there for more contemporary metal fans. You can preview and purchase the latest from
Pilgrim
through the official
Metal Blade Records
website at this
link
; and be
sure to check U
nhingedMusic.com
regularly for live show announcements from
Pilgrim
and all your other favorite metal and hard rock artists!
Follow us on
Facebook
for
all your up-to-date rock and metal news, interviews and more!